Sue & Michael Jewula, owners of The Great Frame Up, invite residents of Orland Park to meet and explore local artists and their work!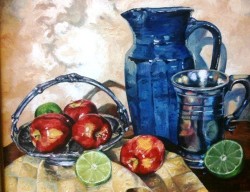 Jackie Brady Oil Painting Jackie Studied oil painting at the College of St.. Benedict and St John University in Minnesota and graduated in 2004 with a Bachelor of Arts degree. In 2005 she began to work as a portrait painter for a portrait studio in the Macy's on State Street. In 2011, Jackie partnered with photographer and high-school friend, Paula Skinner, to form their own painting studio, Traces of Yesterday. The studio offers photorealistic palette-knife, still-life and landscape paintings and commissions portrait paintings. All paintings are created by referencing Paula's photographs.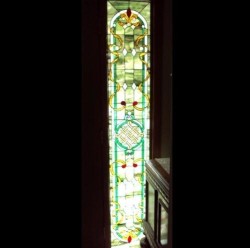 Laura Mc Manimon Raskey Glass Work Glassroots Designs is owned by Laura Mc Manimon Raskey and has been in business for over 30 yrs. We specialized in stained glass windows for your home and business. All windows are custom made and designed. The customer has a hands on choice of design, glass choice and colors making them an integral part of the finished project. Glassroots Designs also does repairs and restorations.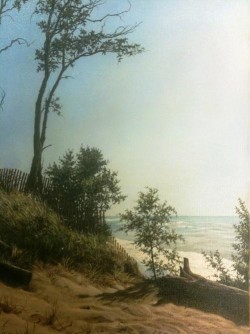 Sharon Roman Oil Painting Sharon Roman, born and raised in Chicago, has been painting since the age of twelve, has had one year of formal instruction, and self-taught thereafter.Sharon is a full-time artist and instructor, and has been teaching since 1979. Currently, (beginning in 2002), Sharon has been working out of her own gallery / studio in Historic Downtown Frankfort, Illinois, and has a following of many patrons and more than sixty students.Sharon's artwork can be found in office buildings, restaurants, and other commercial establishments. Her paintings are also privately collected throughout theUnited States. Sharonhas had several teaching studios throughout the years, from those in theChicagoland area, to that inGalena,Illinois, leading to her current location inFrankfort. She has been commissioned by many private collectors, interior-design groups, and has been involved in several gallery affiliations and one-woman shows;Sharonhas also participated in various fine-art shows throughout the years.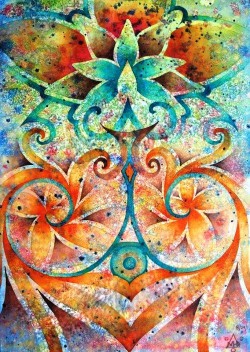 Matt Degrado Watercolor My art is driven by the need to create and grow as a person, revealing what comes from within me. The process I've chosen is intuitive, exploring natural patterns with a wide range of colors and most recently figures. I am simply depicting the breath of life that we have been blessed with, each piece containing a pulse of life.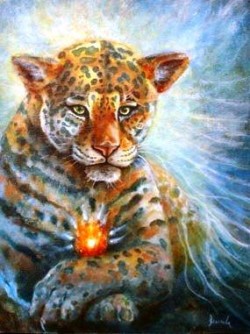 Michael Jewula Oil Painting For the past several years, Michael Jewula sought ancient wisdom. His search brought him to Mexico, Peru and Brazil, where he studied with shamans and indigenous healers. Because most of his studies were conducted without words, he now relates his revelations with images. Jewula's creations are striking depictions of animals and mythological worlds. Here one sees apparitions from the beyond: spirits that intermingle with abstract material. His images ply for as deeper meaning – answers to questions regarding the unknown. Though Jewula does not offer answers literally, he offers a glimpse into what the mind may conjure up within a dreamlike space. Both engaging and seductive, Jewula's highly crafted renderings use a reductive palette to insinuate a kind of alluring unknown. His washy watercolor and acrylic surfaces create beautiful textures that lend his surfaces a handsome materiality.